There's a Shadow 'cross the Nation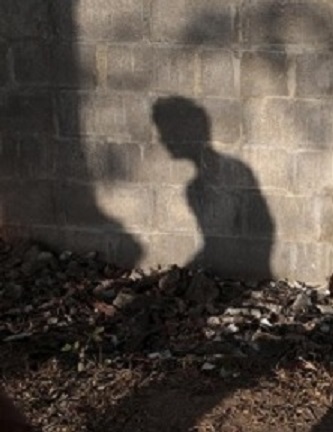 by Tarjei Straume
There's a shadow 'cross the nation
that's enveloped in a frown.
They've alerted every station
and there's lots of fear in town.
Giant rats are in the attic
and the termites eat the wood.
The status quo is quite dramatic
but it isn't understood.
There are handguns in the closets
and grenades in all the cars
changing hands for cash deposits
in the alleys and the bars.
There's a shadow 'cross the city
freezing smiles and breaking hearts.
Nerves are tense, and it's a pity
no one knows when it all starts.
There's a dragon in the parlor
with his belly filled with meat.
You can hear somebody holler,
but it's drowning in the heat.
They will scorn you for your worry
and pretend to be so smug
while they're really in a hurry
sweeping bones beneath the rug.
Now the dragon has digested
and his greed is on the wake,
but his bankers have invested
what they know may be at stake.
There's a crisis at the border
with the military men
who have just received an order
they will follow who knows when.
They've all pocketed the jackpot
that they've scattered to the wind.
Now they're waiting for some crackpot
who has promised them to win.
They're selling passports wrapped in plastic
and they're calling in the mob.
When the air is dense and drastic,
someone has to do the job.
Now the ad men join the racket
with commercials for the kids,
And the ones who seem to lack it
run up fast to place their bids.
Here's the party politician
everyone has seen before
looking for his chief technician
who can engineer a war.
There are ulcers in your belly,
and you're looking for a fix.
There are maggots in the jelly
who are always up to tricks.
There's a shadow 'cross the nation
that's eclipsing common sense.
It's a dark intoxication,
and the atmosphere is tense.