E-Review of fiction, education, science, current events, essays, book reviews, poetry and Anthroposophy
Number 19, September-Ocotber 2002
---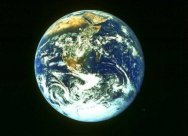 <![if !supportEmptyParas]><![endif]>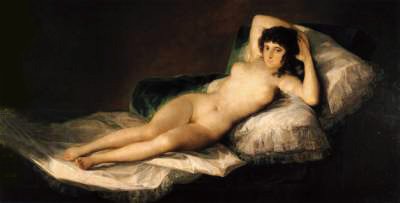 La maja desnuda - Francisco de Goya
"The Palestinians have to resurrect the spirit of Christ to absorb the sense of pain they feel and control it, and not let it determine the way they act toward Israel. They have to realize that an act of violence does not serve their interest. This is a gigantic undertaking."
Sari Nusseibeh, the PLO chief representative in Jerusalem.

"It is indicative of Nusseibeh's elusiveness that his metaphor spoke at once of Palestinian martyrdom, the myth of Jewish violence against Jesus, and the need for a new culture of peace."
David Remnick, The New Yorker.

A Discussion List has been added the SCR's pallet. It is a list about the stories and articles that have appeared in SCR - and SCR topics in general: fiction, science, education, social issues, books, ebooks, Anthroposophy. If you'd like to join (or just lurk and find out what others are saying), click here: SCR Discuss. The list is brand new, so it may take a while for the participants to get warmed up.

A new entry in the SCR Ebook Library: How to Attain Knowledge of the Higher Worlds, by Rudolf Steiner. This is the unmodernized translation, sort of the King James version of Steiner's classic basic book about the path to initiation.

**************** E-books available from the SCR E-book Library are 1) Areopagitica. This is John Milton's speech in defense of freedom of the press before the British parliament way back then. Aside from its eloquence, it is still relevant. 2) Rudolf Steiner's Spiritual Cosmology lectures, which appeared here serialized, so to speak. 3) Wooden Sword, a fantasy tale by Lord Isso, spun in the Australian Outback.
See the Table of Contents for the "Editor's Page", which takes on the Social Question and neo-capitalism, and there are essays by Steve Talbott and Gaither Stewart. "Science" includes a couple of Tantra Physics essays by Nick Herbert and part of Richard Feynman's monologue from the Broadway play "QED". Another physicist, Tom Mellett, is back under the "Anthroposophy" heading with a spiritual scientific essay on cosmogony. "The Baseball Murders" whodunnit about a plot to kill Jackie Robinson continues and under the Short Fiction category there are five nifty stories: The Hispanic-American writer Daniel A. Olivas is back after a long absence with a slyly funny story about publishers and agents; your own FTS contributes a story about some strange Magi arriving under the Southern Cross during a summer Christmas; Robert B. Cohen, a NYPD police captain and budding writer, tells us dramatically about cops' work on the streets and subways of the Big Apple; SCR staff writer Gaither Stewart lets light shine through the darkness, and new to SCR writer Charlie Mann tells the story of an American Indian girl fighting for the reform of a ritualized tribe. We think you'll enjoy them all.
SCR's poetry renaissance continues with contributions by Bradford Riley, Stephen Oliver and Nick Herbert. If modern poetry bores you, try these quantum quality pieces.
Writers should check out our new contest rules for original short fiction and essays - with cash prizes.
The Southern Cross Review is located under the Southern Cross constellation in the Traslasierra Valley, Province of Córdoba, Argentina. Visitors welcome.
Frank Thomas Smith, editor
Jo Ann Schwartz, associate editor
Table of Contents
Editor's Page
(Beyond Capitalism?)
Letter to the English Soldier who I killed at Mount Longdon
---
Essays
Ecological Conversation
Steve Talbott
On Freedom
Gaither Stewart
---
Anthroposophy
Ecstatic American Cosmogony and the Mystical Anthropic Principle
Tom Mellett
---
Science
The Amy Project and
Schroedinger Cat Nap
Nick Herbert
Quantum Tantra
Nick Herbert
The Quantum Mystery
Richard Feynman
Peter Parnell
---
Serialized Fiction
The Baseball Murders
Frank Thomas Smith
---
Short Fiction
Imprints
Daniel A. Olivas
The Imposter Magi
Frank Thomas Smith
Going to Manhattan
Robert B. Cohen
Saber Slashes of Light
Gaither Stewart
The Time of the Baskets
Charlie Mann
---
Poetry
Barnacled Rosettes
Hymn to Her
Nick Herbert
Tattered Tales of the Western Christ
Bradford Riley
Legerdemain/Miss Lily
Stephen Oliver
---
Fiction & Essay Contest


Back Issues
SCR Links
Authors' Guidelines
Subscribe to SCR
so we can advise you when new issues appear on your cyber-newsstand. (It's free)
Click here to find out how you can Support SCR.
Recommend
SCR to your friends!