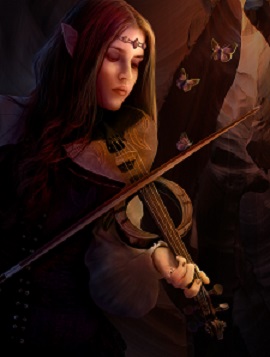 "Song of Exile" - Angela Ross



Exile's End

by Frank Thomas Smith




My faraway home is a land of lovers.

A greeting there is no touch of the hand,

No nod of the head, no Guten Tag, Herr.

In that distant land my friends all embrace me

And kiss me and tell me: Estás en tu casa.

A cleansing wind blows in from the Pampa,

It swirls even now in the streets of my mind.




In exile I am from this place and that,

So let me tell you a thing I have learned:

All men are exiles and heavy of heart,

The price of a ticket to their ancestral home

Requires a lifetime of arduous travel.

I dare to assume, along with the rest,

That exile won't last much longer than death.

* * *

An Amazon kindle ebook of selected poems by this author is available here.