Editor's Page
The Meaning of Meaninglessness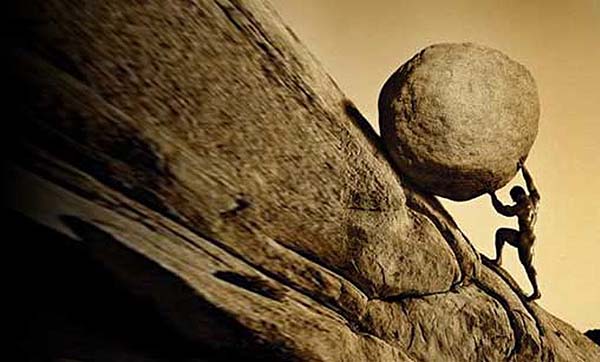 It was C. G. Jung, I think, who said that the main cause of the psychological damage to humanity is meaninglessness. This seems to me to hit the bullseye. People have been trying to find the meaning of life since they have had the time to think about it, and they came to the inevitable idea that there is another world beyond the known physical one, but so similar that it was located in a different place, a faraway country with a Mount Olympus, for example. The denizens of that country, despite being gods, were much like ourselves, with the same virtues (sometimes), the same desires and shadow-sides, but much more powerful... Continue reading


---
Current Events
War By Bomb - Ten Tenets of Air Power That I Didn't Learn in the Air Force by William J. Astore
From Syria to Yemen in the Middle East, Libya to Somalia in Africa, Afghanistan to Pakistan in South Asia, an American aerial curtain has descended across a huge swath of the planet. Its stated purpose: combatting terrorism. Its primary method: constant surveillance and bombing -- and yet more bombing. Its political benefit: minimizing the number of U.S. "boots on the ground" and so American casualties in the never-ending war on terror, as well as any public outcry about Washington's many conflicts. Its economic benefit: plenty of high-profit business for weapons makers for whom the president can now declare a national security emergency whenever he likes and so sell their warplanes and munitions to preferred dictatorships in the Middle East (no congressional approval required).
Continue reading.
The Fake News of D-Day:
Knowing Whom to Remember and How to Forget
by Andrew J. Bacevich
How best to describe the recently completed allied commemoration of the 75th anniversary of the D-Day invasion of France? Two words come immediately to mind: heartfelt and poignant. The aged D-Day veterans gathering for what was probably the last time richly deserved every bit of praise bestowed on them. Yet one particular refrain that has become commonplace in this age of Donald Trump was absent from the proceedings. I'm referring to "fake news." In a curious collaboration, Trump and the media, their normal relationship one of mutual loathing, combined forces to falsify the history of World War II. Allow me to explain... Continue reading


---
Book Reviews
The Gnostic Jung - And the Seven Sermons to the Dead
by Stephen A. Hoeller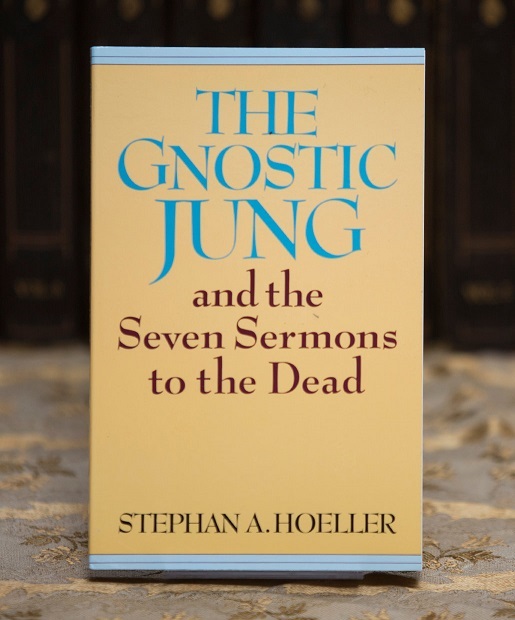 The Seven Sermons to the Dead is a mysterious, little known or understood work of C. G. Jung's, which was privately printed in German, without copyright or date, sometime between 1920 and 1925, and distributed to a select group of friends. Stephan A. Hoeller copied, then translated it from the original. Then he wrote a book in which he not only calls The Seven Sermons a Gnostic document, but also claims that Jung himself was a modern Gnostic. The Gnostic Jung is essentially an attempt – and a very good one at that – to interpret the Seven Sermons, and they certainly need interpretation. Along the way, Hoeller, an almost worshipful admirer of the "Wise Man of Küsnacht", gives us a clear, skillful elucidation of some of Jung's essential ideas. But the question is: Was Jung really a Gnostic? Certainly he admired Gnostic thought and his works are liberally sprinkled with references to them. But he never called himself a Gnostic; on the other hand he never identified with any philosophical or religious stream but his own psychoanalytical specialty... Continue reading


Corelli's Mandolin
by Louis de Bernières
While researching for a recent article about the relationship between Germany and Greece in the Euro-zone mess, I came across a reference in Wikipedia to the book "Corelli's Mandolin", and remembered having seen the movie based on it with Nicholas Cage and Penelope Cruz a number of years back, and having enjoyed it. On impulse I ordered the book from Amazon. Why not – despite having being written by a Brit with a French name I'd never heard of. It turns out that "Corelli's Mandolin" overflows with love, life, death, humor, pathos, war, romance and history. It will have you crying on one page and laughing on the next, and occasionally both on the same page – at least it did me...
Continue reading


---
Features
No Fairy Tale
The Trump Administration's Declaration of Inhuman Rights
by Karen J. Greenberg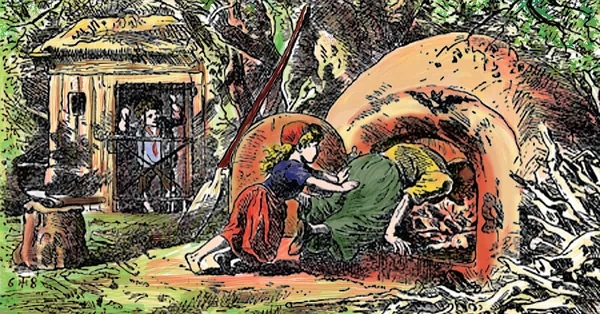 Lately, I've been thinking about the Grimms' fairy tale Hansel and Gretel. Terrified by cruel conditions at home, the brother and sister flee, winding their way, hungry and scared, through unknown woods. There, they encounter an old woman who lures them in with promises of safety. Instead, she locks one of them in a cage and turns the other into a servant, as she prepares to devour them both. Written in nineteenth-century Germany, it should resonate eerily in today's America. In place of Hansel and Gretel, we would, of course, have to focus on girls and boys by the hundreds fleeing cruelty and hunger in Central America, believing that they will find a better life in the United States, only to be thrown into cages by forces far more powerful and agents much crueler than that wicked old woman... Continue reading
What the Last Lving Prosecutor of Nuremberg Wants the World to Know
by Ben Ferencz and Lesley Stahl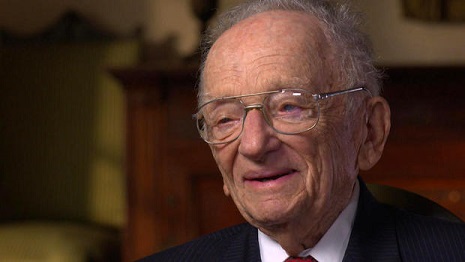 It is not often you get the chance to meet a man who holds a place in history like Ben Ferencz. He's 99 years old, barely five feet tall, and he served as prosecutor of what's been called the biggest murder trial ever. The courtroom was Nuremberg; the crime, genocide; and the defendants, a group of German SS officers accused of committing the largest number of Nazi killings outside the concentration camps. More than a million men, women and children shot in their own towns and villages in cold blood.  As we first reported two years ago, Ferencz is the last Nuremberg prosecutor alive today. But he isn't content just being a part of 20th century history -- he believes he has something important to offer the world right now... Continue reading
---
Science
Was Darwin Wrong? - Yes, His Logic was Fatally Flawed
by Don Cruse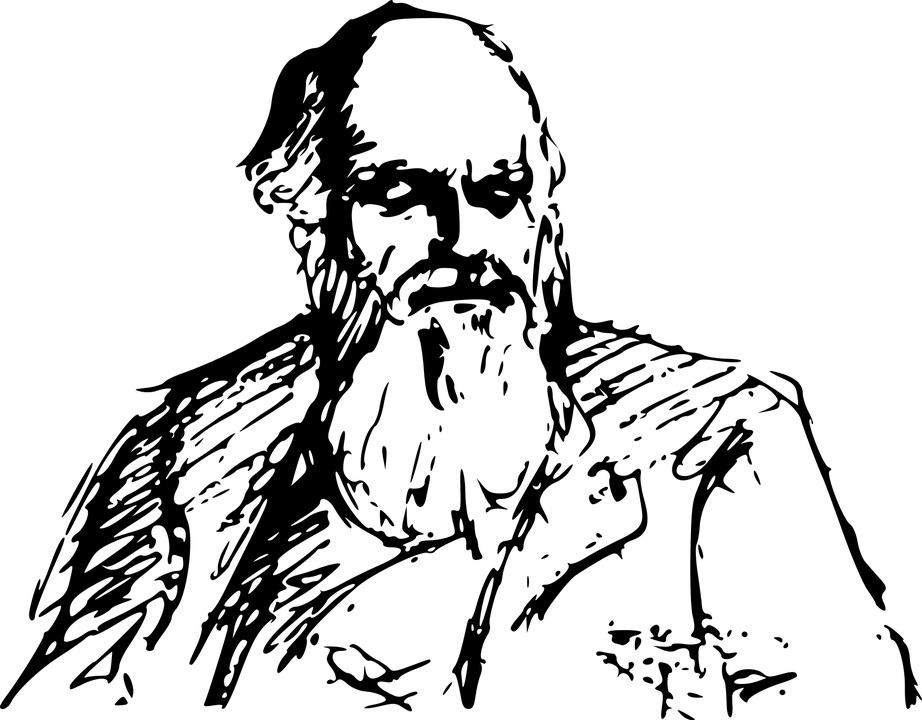 A 'quantum' revolution has taken place in the science of physics, we see it written about and discussed everywhere today. It is the focus of many popular works, like Gary Zukav's The Dancing Wu Li Masters, and Amit Goswami's The Self-Aware Universe, to name only two. Zukav summed up what has changed in these words:
"Today, particle accelerators, bubble chambers, and computer printouts are giving birth to another world view. This worldview is as different from the worldview at the beginning of this [20th] century as the Copernican worldview was from its predecessors. It calls upon us to relinquish many of our close-clutched ideas. In this world view there is no [physical] substance."
Continue Reading
The Genuine Copernican Cosmological Principle
by Konrad Rudnicki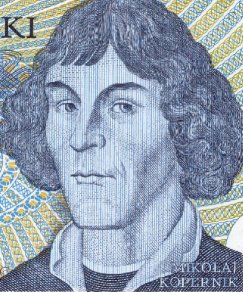 The question of what the Universe looks like when observed from a planet has excited human minds for a long time. Cicero (10-3 B.C.) in his Republic describes "Scipio's dream" (Somnium Scipionis) where, according to the general beliefs of that epoch, the Universe seen from other planets was completely different than when seen from the terrestrial perspective. Nicolaus Copernicus (1473-1543), however, provided an answer completely contradicting the ancient outlook. He came to the opinion that the Universe seen from any planet would look much the same as when seen from the Earth. He considered the Earth to be just one of the planets... Continue reading.
---
Fiction
A Kid Spy Breaks the Bank at the Wiesbaden Casino
by Gaither Stewart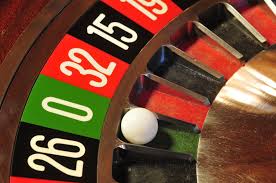 The Kid's arrival in Wiesbaden, Germany about a week after us was a mystery because we assumed he'd arrived in Bremerhaven on the troop ship with the rest of us and that he'd been on the same night-train down to the U.S. Air Force base in central Germany. We had shipped out of Hoboken, New Jersey together. We were all assigned to a secret wing of the Air Force Intelligence Service to which he too seemed to belong. So naturally we wondered where he was that week. Was he even on the same train? Polak suggested that maybe they flew him here from the States, which would have meant he was on some special assignment. But the Kid? On special assignment? In those times a special assignment was very, very special. But the Kid didn't look the part. In any case, he never explained and we soon forgot it...
Continue reading...
Tram 13 to Opernplatz
by Frank Thomas Smith
Smith awoke from his siesta and felt like he'd just parachuted into enemy territory, something he actually did once, into France on D-Day. He couldn't remember the jump itself, only the jolt of the landing. It was like waking up. He went into the bathroom to urinate and splash cold water on his face. Then he opened the door to the living room, which looked familiar. There were a few people sitting around, but the only ones he recognized were Fleur and Rafael. Fleur, although aging (at last), still as tall and beautiful as ever, Rafael taller still, balding, bearded (today – the beard comes and goes), silent as usual. No one paid attention to Smith's entrance, he sat in an armchair and watched them but they didn't watch him... Continue reading
---
Anthroposophy
Esoteric Lessons for the First Class - Recapitulation 2
by Rudolf Steiner