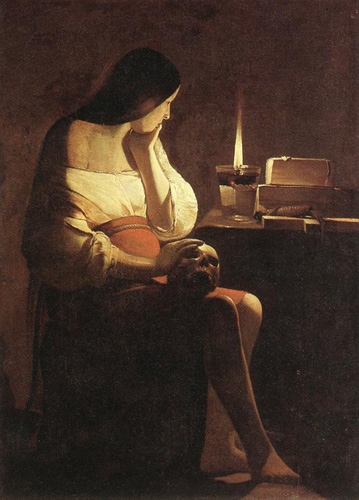 Miryam
by Luise Rinser
Translated from the German by Frank Thomas Smith
Mary Magdalene narrates her life with Jesus of Nazareth from when they both were children, through the three years of his earthly mission, his passion and his resurrection. This is the story of a woman in love with a god, who doesn't want to recognize him as such, until its inevitability becomes all too clear.
144 pages. You must have Acrobat Reader to view and/or print this ebook.
About the author
Luise Rinser was born in Germany in 1911. In 1944 she was imprisoned by the Nazis for "high treason". She was liberated by the Americans in 1945. The liberators were quicker than the hangman. She wrote over thirty books – novels, essays and diaries. She lived the last three years of her life near Rome – and died in March 2002. Upon her death Johannes Rau, President of Germany, acclaimed her as one of the great literary voices of post-war Germany. She didn't allow herself to be influenced by temporary fashions and was always a courageous defender of freedom, democracy and human cooperation. "She will be missed by many, because in her books and essays she always sought the fundamental questions of life". 
To order click . In the body write: "Miryam". We will send you the ebook by return email.