Three lectures by Rudolf Steiner in 1920 concerning the history of the Catholic Church, its dogmas, its teachings against individual freedom, its Popes and its relations to anthroposophy and to him. The author reveals how members and clerics of the Church had unjustly criticized and attacked Rudolf Steiner using falsehoods and slander.
---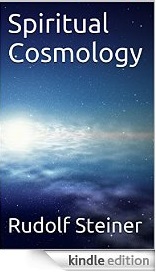 Spiritual Cosmology by Rudolf Steiner
Three lectures given by Rudolf Steiner in Berlin in 1904 for members of the Theosophical Society, nine years before he founded the Anthroposophical Society. In the lectures he outlines the evolution of the earth and humanity from their very beginnings, often using theosophical terminology.
Translation: Frank Thomas Smith
---
Other authors
Favela Children by Ute Craemer
Ute Craemer is an educator and social worker who has dedicated over thirty years of her life teaching and nurturing the poor children of the favelas (slums) in Brazil. As an experienced Waldorf teacher, she has been able to understand the needs of the children and their families and provide them with the spiritual nourishment they cry out for. Favela Children is a moving and informative account of Ute's Craemer's work in the favelas and of her personal development. Everyone interested in education and social development will want to read this book. It was originally published in German and went through several editions. It is published here for the first time in English.Translated and with an introduction by Frank Thomas Smith - 215 pages


---
We Are the Lucky ones - Nosotros somos los afortunados by Frank Thomas Smith
A bilingual (English-Spanish) essay about mortality and the possibility of immortality through reincarnation . A manuscript which deals with this subject is found in Argentina by a boy who is walking with his dog in the woods. The anonymous author, "Z", finds his way to the answers he seeks through Rudolf Steiner's anthroposophy and Waldorf education. 17 pages
---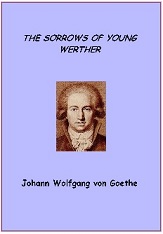 The Sorrows of Young Werther by Johann Wolfgang von Goethe

"I have carefully collected whatever I have been able to learn of the story of poor Werther, and here present it to you, knowing that you will thank me for it. To his spirit and character you cannot refuse your admiration and love: to his fate you will not deny your tears.
And you, good soul, who suffers the same distress as he endured once, draw comfort from his sorrows; and let this little book be you friend, if, owing to fortune or through your own fault, you cannot find a dearer companion."


---
"Rich in Spirit - Life in the Favelas of Brazil"
by Ute Craemer. 53 pages.
A long-awaited update to the above book, showing the encouraging growth and development of Ute Craemer's and her co-workers' work a quarter of a century later.

More/order
---
"Los niños entre luz y sombras"
por Ute Craemer. 134 pages.
El único libro de Ute Craemer en Español - en el cual ella describe sus experiencias humanas y pedagógicas con los niños y adultos en las favelas de Brasil.

More/Order
---
"The Soul of Man under Socialism"
by Oscar Wilde. 26 pages.
In a brilliant essay, the arch-individualist Oscar Wilde gives us his view of a kind of utopian socialism.

More/Order
---
"Civil Disobedience"
by Henry David Thoreau. 28 pages.
Thoreau's famous essay was the inspiration for Gandhi, Martin Luther King and others.

More/Order
---
"Walden - or, Life in the Woods"
by Henry David Thoreau. 160 pages.
Thoreau's enormously influential description of his attempt to live by himself accompanied only by his thoughts, nature and Walden Pond.

More/Order
---
"Areopagitica"
by John Milton. 33 pages.
A speach for the liberty of unlicensed printing to the parliament of England. Milton's impassioned plea against government and church censorship.

More/Order
---
"How to Attain Knowledge of the Higher Worlds - A Modern Path of Initiation"
by Rudolf Steiner. 109 pages.
Rudolf Steiner's basic book on initiation into knowledge of the spiritual world.

More information/Download
---
"Christianity as Mystical Fact"
by Rudolf Steiner. 109 pages.
Much of Rudolf Steiner's subsequent career was dedicated to developing the concepts contained in this book. A must for anyone interested in a lucid introduction to Steiner's spiritual research on Christianity.

More/Order
---
"Mysticism at the Dawn of the New Age"
by Rudolf Steiner, with an introduction by Paul Allen. 111 pages.
Ostensibly an essay about certain European mystics in history, Steiner also elucidates the relation between his Philosophy of Freedom and its mystical as well as philosophical essence.

More/Order
---
"Manifestations of Karma"
by Rudolf Steiner. 134 pages.
What karma means to individuals, communities, the earth, the universe and spiritual beings.
To order click and type "Manifestations of Karma" in the body of your email.
---
"Genesis - Secrets of the Bible Story of Creation"
by Rudolf Steiner. 75 pages.
Ten lectures given in Munich, Germany in 1921 to members of the Anthroposophical Society, in which Steiner reveals the hidden meaning of the Bible's creation story.
To order click and type "Genesis" in the body of your email.
---
"Anthroposophy and Anti-Semitism"
by Manfred Leist, Lorenzo Ravagli, Hans-Jürgen Bader. 106 pages.
A detailed refutation of false allegations that Rudolf Steiner was an anti-Semite.

More/Order
---
"Anthroposophy and Alchemy"
by Keith Francis. 38 pages.
Three lectures by Keith Francis at the Anthroposphical Society in New York.

More/Order
---
"Rudolf Steiner Enters My Life"
by Friedrich Rittelmeyer. 56 pages.
Friedrich Rittelmeyer was a leading figure in the Lutheran Church in Germany. After getting to know Rudolf Steiner and Anthropossphy personally, he became a founder of the Christian Community. Here he describes conversations with Rudolf Steiner and his impressions of a man he considered to be one of the most important of his time.

More/Order
---
Philosophy
"The Philosophy of Freedom"
by Rudolf Steiner. 134 pages.
Rudolf Steiner's early (1894) groundbreaking philosophical work on the nature of freedom and thinking. It demonstrates the fact of freedom — the ability to think and act independently — as a possibility for modern consciousness. It can lead the reader to the experience of living thinking by which all human activity may be revitalized.

More/Order
"Phaedo"
by Plato, 40 pages.
Socrate's last dialogue, on the day of his death, in which he "proves" the immortality of the soul.

More/Order
---
Science
"The Cosmological Principles"
by Konrad Rudnicki.
Professor Rudnicki defines and describes the most important cosmological principles, from the Ancient Indian to the Anthropic, and many others. His chapter on Goetheanism in modern science is especially interesting.

To order click Here and type "Ebook" as subject and "Rudnicki" in the body of your email.
---
"Putting Soul into Science"
by Michael Friedjung.
Astro-physicist Friedjung gives an in-depth view, in terms accessible to the non-scientist, of what modern science could be.

More/Order
---
"Pegasus, the Winged Horse and other stories"/"Pegaso, el caballo alado y otros cuentos"
by Frank Thomas Smith. 87 pages.
Bilingual (English/Spanish) stories for children.

More/Order
---
Modern Fiction
"Miryam"
by Luise Rinser. 144 pages.
Mary Magdalene narrates her life with Jesus of Nazareth from when they were children, through the three years of his mission on earth, his passion and resurrection. This is the story of a woman in love with a god, but who doesn't want to recognize him as such until it inevitably becomes all too clear.

More/Order
---
"The Free World"
by Robert Zimmer. 115 pages.
The world has changed. If money is the root of all evil, why not simply eliminate it? Men and women now work for each other instead of monetary gain. But it's not that simple. See what would happen to people without that crutch. A utopian novel, true, but one that makes you think.

More/Order
---
"Who Killed Jack Robinson?"
by Frank Thomas Smith. 54 pages.
Branch Rickey, owner of the Brooklyn Dodgers, asks Private Investigator Darrell Stark to investigate a threat to Jackie Robinson's life. Someone, it seems, wants to prevent him from playing in the major leagues.

More/Order
---
Classics
"1984"
by George Orwell. 186 pages.
Orwell's classic novel describing the conditions in a fictitious dictatorship in which everyone is at the mercy of Big Brother – in body, soul and spirit.

More/Order
---
"The Adventures of Sherlock Holmes". Volume I
by Arthur Conan Doyle. 118 pages.

More/Order
---
"The Adventures of Sherlock Holmes" Volume 2
by Arthur Conan Doyle. 90 pages.

More/Order
---
"The Wonderful Wizard of Oz"
by L. Frank Baum. 122 pages.
A classic American fairy tale. If you've only seen the movie and never read the book, don't hesitate.

More/Order
---
Poetry
"The Collected Poems"
by William Butler Yeats, 476 pages.

More/Order
---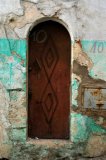 Home