The Southern Cross Review e-Book Library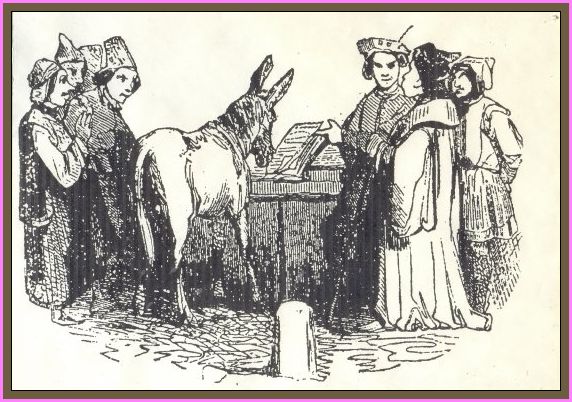 There are two categories of e-books in this Library: Amazon Kindle ebooks, which must be purchased from Amazon at a nominal cost - and the rest (below)in pdf (Adobe Acrobat Reader), which are free of charge. To order the Kindle e-books, click on the link under the image. To order the free e-books, click on "order" under the title of the ebook you wish to receive. Write "ebook" in the email subject box, and the title of the ebook in the body. we will send it to you by email, usually on the same day.
For a list of all our Amazon Kindle e-books, click here: SouthernCrossReview.org-kindle e-books
The e-books available in our library, according to category, are:
Short Fiction
Paternostros Promise - Collected stories by Frank Thomas Smith
These stories (30) have appeared in various editions of SouthernCrossReview.org and/or other publications. My goal in writing these short pieces was always to entertain the reader and encourage him/her to think, cry and maybe laugh about life. FTS - Price (promotion): $1.00)
---
Children's Corner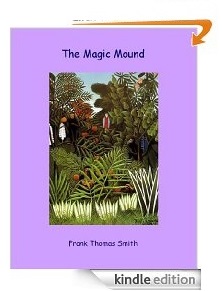 The Magic Mound by Frank Thomas Smith

"The Magic Mound" is for children age 9 and up - all the way up, as many parents who have enjoyed the book in Spanish have informed me. An illustrated Spanish translation was published in a print version in 2000 by Longseller S.A., Buenos Aires. It was a favorite Argentine Waldorf primary school reader. Now the English original is available as an e-book. It's about two brothers from a Brazilian favela (slum) who stumble into a fantasy land where they are charged with rescuing a girl from...Well, it's all in the book, which beyond the adventure itself includes references to life, death and reincarnation. Both you and your children will surely enjoy it. (Price: $3.00)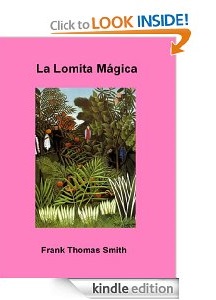 La Lomita Mágica traducido por María Teresa Gutiérrez

"La lomita mágica" es un relato para niños a partir de los 9 años – y sin límite de edad, según nos han informado muchos padres que también lo disfrutaron. En el año 2000, la Editorial Longseller S.A. de Buenos Aires, publicó una versión ilustrada, ahora agotada, que pronto se convirtió en favorito en escuelas primarias Waldorf de Argentina. La obra se puede adquirir ahora como e-book. Narra la aventura de dos hermanitos de una favela brasileña que, por casualidad, se encuentran en un reino de fantasía donde les toca rescatar a una niña que… Bueno, pero todo esto está en el libro, que más allá de la aventura misma, alude a la vida, la muerte y la reencarnación. Estamos seguros de que tanto sus niños como ustedes habrán de disfrutarlo. El original en inglés ("The Magic Mound") también está disponible como e-book. Precio:$3.00


Sir Gawain and the Dragon / Sir Gawain y el Dragón
A bilingual (English-Spanish) Children's book about Sir Gawain, the most dashing member of King Arthur's round table, when he was a boy and just starting out on his career of saving damsels from dragons and giants. This little book has been found to be an excellent assistant for teaching both English and Spanish as foreign languages. By Frank Thomas Smith

Edición bilingüe (inglés-español) de un relato para niños sobre Sir Gawain, el más gallardo de los caballeros de la Mesa Redonda del Rey Arturo, cuando era niño y se iniciaba en su carrera de salvar damiselas de dragones y gigantes. Este pequeño libro ha resultado ser una excelente herramienta para la enseñanza del inglés y del español como lenguas extranjeras. Traducido por María Teresa Gutiérrez.Precio: $3.00.
My Cat is a Magician - and other stories by Frank Thomas Smith
Seven short stories for children of primary school age. Besides the title story, the other titles are: The Hummingbird Boy, The Red-Headed Pizza, Lost in the Woods, How the Donkey Got its Cross, Grandma Butterfly and The Mosquito Who Bit a Balloon. Adventure, drama and fun.
Price $1.99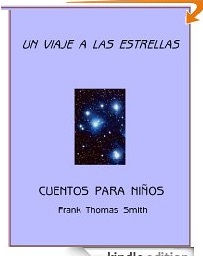 Un viaje a las estrellas por Frank Thomas Smith
En Un viaje a las estrellas, dos niños – Carolina y Nicolás – recorren el cielo visitando en compañía de Pegaso, el caballo alado.

La Abuelita Mariposa es una sobreviviente de la guerra en Europa que se convierte en amiga y mentora de los niños de un pueblo de América. La mariposa es una metáfora de su alma, que vuela al cielo al final del cuento.

En El séptimo cumpleaños, el perro Frodo, mascota adorada de un niño, muere de vejez, justo el día del cumpleaños de Nicolás. Es triste, sí, pero cuando una pequeña vecina ve el alma de Frodo pasar por el jardín, Nicolás se da cuenta de que la muerte no es el final y un nuevo perro puede reemplazar el amor de Frodo.

El burro de ¿De dónde sacó el burrito su cruz? es el burro que llevó a Yeshua (Jesús) a Palestina. Su dueño, un niño de aquel tiempo, se lo presta a Yeshua y, a partir de entonces, todos los burros que descienden de él tienen una cruz dibujada sobre el lomo.

En Los hermanitos elegidos, una niña extranjera, que habla otro idioma, ingresa a la escuela de Salomé. Por ser diferente, los demás niños se burlan de ella. Pero Salomé se hace su amiga y se da cuenta de que todos somos hermanos, a pesar de la diferencias – una hermandad que no depende de los lazos de familia.

En Juancito Colibrí, Juancito es un niño normal que, sin querer, se convierte en un colibrí por arte de magia. Como tal, se integra a la comunidad de pájaros de un parque. Cuando las autoridades de la ciudad deciden fumigar el parque porque las palomas ensucian la estatua de un prócer, Juancito Colibrí, que entiende el idioma de los hombres, advierte a los demás pájaros a tiempo y los salva. Al final, vuelve a ser un niño normal.

El gato –Merlin– de Mi gato es un mago tiene el don de esconder y también de encontrar las cosas. La mamá de Nico pierde su tejido en un taxi. Merlin guía a Nico por la ciudad hasta encontrar el tejido en casa de una señora a quien el taxista se lo había entregado – evidencia de que Merlin realmente es un mago.

Una espada cae sobre la montaña es la historia de dos amigos, Nicolás y César, el primero, de una familia de clase media y el otro, de una familia pobre. Debido a sus experiencias como niños, Nicolás llega a ser arquitecto y César, un renombrado poeta.

En Los vendedores de limonada, María y Marcos son demasiado pobres para poder salir de vacaciones de verano. En lugar de esto, deciden vender limonada casera en su pueblo. Su experiencia les demuestra que es mejor regalar la limonada en vez de venderla – y, curiosamente, más lucrativo.

El mosquito que picó un globo, el más corto de los cuentos, describe cómo Cielito Mosquito pica un globo por error en el dormitorio de Nicolás. Al oír el ruido, los humanos piensan que el globo explotó por su cuenta, pero nosotros conocemos la verdad.

Sir Gawain fue un caballero de la corte del Rey Arturo. En Sir Gawain y el dragón nos enteramos de cómo, cuando era niño, Gawain también salvó del dragón a una princesa.

En Perdidos en el bosque, Carolina y Nicolás conocen a un extraño hombrecillo que les enseña cómo obtener ayuda de los espíritus de los elementos para encontrar el camino a casa.
Precio: $3.00
---




Poetry

Celestial Traffic Jam - selected poems by Frank Thomas Smith 40 short poems and 2 translations.

The atmosphere's crowded
with the rushing souls
of the dearly departed
on their way to the stars
and other destinations.

---





Translations

Esoteric Lessons for the First Class of the Free School for Spiritual Science by Rudolf Steiner - Volume One


After the re-founding of the Anthroposophical Society at Christmas 1923, Rudolf Steiner began giving esoteric lessons to members of the Free School for Spíritual Science at the Goetheanum in Dornach, Switzerland. His original intention was that the Free School was to have three classes. However, due to Rudolf Steiner's untimely death in March of 1925, he was only able to complete the first of the planned three classes. This first volume comprises Lessons one through nine. Volumes two and three are being translated and will be published when completed. Translated by Frank Thomas Smith.
(price: $7.00)

---
Favela Children by Ute Craemer
Ute Craemer is an educator and social worker who has dedicated over thirty years of her life teaching and nurturing the poor children of the favelas (slums) in Brazil. As an experienced Waldorf teacher, she has been able to understand the needs of the children and their families and provide them with the spiritual nourishment they cry out for. Favela Children is a moving and informative account of Ute's Craemer's work in the favelas and of her personal development. Everyone interested in education and social development will want to read this book. It was originally published in German and went through several editions. It is published here for the first time in English. Translated by Frank Thomas Smith
(Price: $5.00)
---
Basic Issues of the Social Question by Rudolf Steiner
Basic issues of the Social Question was written in 1919 for the German-speaking peoples of central Europe. It deals with the social problems of that time and suggests solutions. The question therefore arises: Is this book still relevant today, in a new millennium, for a worldwide readership? In order to answer this question, let us first look at the book's very last paragraph: One can anticipate the experts who object to the complexity of these suggestions and find it uncomfortable even to think about three systems cooperating with each other, because they wish to know nothing of the real requirements of life and would structure everything according to the comfortable requirements of their thinking. This must become clear to them: either people will accommodate their thinking to the requirements of reality, or they will have learned nothing from the calamity and will cause innumerable new ones to occur in the future.
Translated by Frank Thomas Smith (Price: $3)
---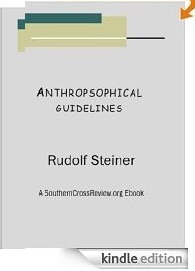 Anthroposophical Guidelines by Rudolf Steiner
185 Guidelines and short essays which Rudolf Steiner gave to members of the Anthroposophical Society in 1924 and 1925, that is, until his death. Number 1 can be called a definition of anthroposophy: "1. Anthroposophy is a path of knowledge which would guide the spiritual in the human being to the spiritual in the cosmos. It manifests as a necessity of the heart and feeling. It must find its justification in being able to satisfy this need. Only those who find in anthroposophy what they seek in this respect can appreciate it. Therefore only those who feel certain questions about the nature of man and the world as basic necessities of life, like hunger and thirst, can be anthroposophists." Translated by Frank Thomas Smith
(Price: $3)
---
The History and Actuality of Imperialism by Rudolf Steiner
In 1920 Rudolf Steiner had already foreseen that the future imperialism would be economic rather than military or nationalistic. In these three lectures he describes the history of imperialism from ancient times to the present and into the future. The anglo-american would play an increasingly important role in future developments, so the English visitors who attended must have been especially attentive.
Translated by Frank Thomas Smith (Price: $3)
---
Rudolf Steiner's Fifth Gospel

Early in the twentieth century Rudolf Steiner, the founder of Anthroposophy, gave a series of lectures concerning what he called "The Fifth Gospel", essentially but not exclusivrely covering the years between Jesus's twelfth and thirtieth years - those not covered in the four "official" gospels. Volume One consists of the five lectures he gave in Oslo, Norway in 1913. Subsequent volumes, once translated, will cover the talks he gave in other cities.
Translated by Frank Thomas Smith (Price:$2.99)
---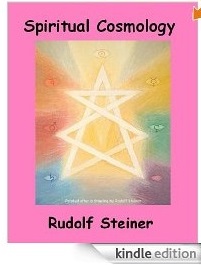 Spiritual Cosmology by Rudolf Stener
Three lectures given by Rudolf Steiner in Berlin in 1904 for members of the Theosophical Society, nine years before he founded the Anthroposophical Society. In the lectures he outlines the evolution of the earth and humanity from their very beginnings, often using theosophical terminology. Translation: Frank Thomas Smth (Price: $2.99)
---
Order directly from SCR (not Amazon Kindle)
"Rich in Spirit - Life in the Favelas of Brazil"
by Ute Craemer. 53 pages.
A long-awaited update to the above book, showing the encouraging growth and development of Ute Craemer's and her co-workers' work a quarter of a century later.

More/order
---
"Los niños entre luz y sombras"
por Ute Craemer. 134 pages.
El único libro de Ute Craemer en Español - en el cual ella describe sus experiencias humanas y pedagógicas con los niños y adultos en las favelas de Brasil.

More/Order
---
"The Soul of Man under Socialism"
by Oscar Wilde. 26 pages.
In a brilliant essay, the arch-individualist Oscar Wilde gives us his view of a kind of utopian socialism.

More/Order
---
"Civil Disobedience"
by Henry David Thoreau. 28 pages.
Thoreau's famous essay was the inspiration for Gandhi, Martin Luther King and others.

More/Order
---
"Walden - or, Life in the Woods"
by Henry David Thoreau. 160 pages.
Thoreau's enormously influential description of his attempt to live by himself accompanied only by his thoughts, nature and Walden Pond.

More/Order
---
"Areopagitica"
by John Milton. 33 pages.
A speach for the liberty of unlicensed printing to the parliament of England. Milton's impassioned plea against government and church censorship.

More/Order
---
"How to Attain Knowledge of the Higher Worlds - A Modern Path of Initiation"
by Rudolf Steiner. 109 pages.
Rudolf Steiner's basic book on initiation into knowledge of the spiritual world.

More information/Download
---
"Christianity as Mystical Fact"
by Rudolf Steiner. 109 pages.
Much of Rudolf Steiner's subsequent career was dedicated to developing the concepts contained in this book. A must for anyone interested in a lucid introduction to Steiner's spiritual research on Christianity.

More/Order
---
"Mysticism at the Dawn of the New Age"
by Rudolf Steiner, with an introduction by Paul Allen. 111 pages.
Ostensibly an essay about certain European mystics in history, Steiner also elucidates the relation between his Philosophy of Freedom and its mystical as well as philosophical essence.

More/Order
---
"Manifestations of Karma"
by Rudolf Steiner. 134 pages.
What karma means to individuals, communities, the earth, the universe and spiritual beings.
To order click and type "Manifestations of Karma" in the body of your email.
---
"Genesis - Secrets of the Bible Story of Creation"
by Rudolf Steiner. 75 pages.
Ten lectures given in Munich, Germany in 1921 to members of the Anthroposophical Society, in which Steiner reveals the hidden meaning of the Bible's creation story.
To order click and type "Genesis" in the body of your email.
---
"Anthroposophy and Anti-Semitism"
by Manfred Leist, Lorenzo Ravagli, Hans-Jürgen Bader. 106 pages.
A detailed refutation of false allegations that Rudolf Steiner was an anti-Semite.

More/Order
---
"Anthroposophy and Alchemy"
by Keith Francis. 38 pages.
Three lectures by Keith Francis at the Anthroposphical Society in New York.

More/Order
---
"Rudolf Steiner Enters My Life"
by Friedrich Rittelmeyer. 56 pages.
Friedrich Rittelmeyer was a leading figure in the Lutheran Church in Germany. After getting to know Rudolf Steiner and Anthropossphy personally, he became a founder of the Christian Community. Here he describes conversations with Rudolf Steiner and his impressions of a man he considered to be one of the most important of his time.

More/Order
---
Philosophy
"The Philosophy of Freedom"
by Rudolf Steiner. 134 pages.
Rudolf Steiner's early (1894) groundbreaking philosophical work on the nature of freedom and thinking. It demonstrates the fact of freedom — the ability to think and act independently — as a possibility for modern consciousness. It can lead the reader to the experience of living thinking by which all human activity may be revitalized.

More/Order
"Phaedo"
by Plato, 40 pages.
Socrate's last dialogue, on the day of his death, in which he "proves" the immortality of the soul.

More/Order
---
Science
"The Cosmological Principles"
by Konrad Rudnicki.
Professor Rudnicki defines and describes the most important cosmological principles, from the Ancient Indian to the Anthropic, and many others. His chapter on Goetheanism in modern science is especially interesting.

To order click Here and type "Ebook" as subject and "Rudnicki" in the body of your email.
---
"Putting Soul into Science"
by Michael Friedjung.
Astro-physicist Friedjung gives an in-depth view, in terms accessible to the non-scientist, of what modern science could be.

More/Order
---
"Pegasus, the Winged Horse and other stories"/"Pegaso, el caballo alado y otros cuentos"
by Frank Thomas Smith. 87 pages.
Bilingual (English/Spanish) stories for children.

More/Order
---
Modern Fiction
"Miryam"
by Luise Rinser. 144 pages.
Mary Magdalene narrates her life with Jesus of Nazareth from when they were children, through the three years of his mission on earth, his passion and resurrection. This is the story of a woman in love with a god, but who doesn't want to recognize him as such until it inevitably becomes all too clear.

More/Order
---
"The Free World"
by Robert Zimmer. 115 pages.
The world has changed. If money is the root of all evil, why not simply eliminate it? Men and women now work for each other instead of monetary gain. But it's not that simple. See what would happen to people without that crutch. A utopian novel, true, but one that makes you think.

More/Order
---
"Who Killed Jack Robinson?"
by Frank Thomas Smith. 54 pages.
Branch Rickey, owner of the Brooklyn Dodgers, asks Private Investigator Darrell Stark to investigate a threat to Jackie Robinson's life. Someone, it seems, wants to prevent him from playing in the major leagues.

More/Order
---
Classics
"1984"
by George Orwell. 186 pages.
Orwell's classic novel describing the conditions in a fictitious dictatorship in which everyone is at the mercy of Big Brother – in body, soul and spirit.

More/Order
---
"The Adventures of Sherlock Holmes". Volume I
by Arthur Conan Doyle. 118 pages.

More/Order
---
"The Adventures of Sherlock Holmes" Volume 2
by Arthur Conan Doyle. 90 pages.

More/Order
---
"The Sorrows of Young Werther"
by Johann Wolfgang von Goethe. 71 pages.
Goethe's youthful story that transformed German literature.

More/Order
---
"The Wonderful Wizard of Oz"
by L. Frank Baum. 122 pages.
A classic American fairy tale. If you've only seen the movie and never read the book, don't hesitate.

More/Order
---
Poetry
""The Collected Poems"
by William Butler Yeats, 476 pages.

More/Order
---
---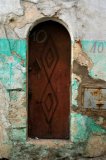 Home