Death be not Proud (or) Life After the Coronavirus - by Frank Thomas Smith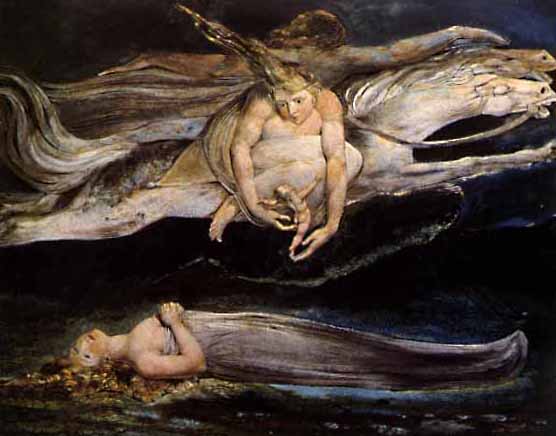 As I write this, the coronavirus disease (Covid-19) is still raging around the world, in some countries more, in others less. It is especially appreciated by the media, who have a subject with unequaled talent for growing their ratings and the subsequent sales of the products their advertisers are selling. And the so called "social" media, with their menu of facts and lies, couldn't be happier. The disease is said to be fatal to humankind, of which we all are members, ergo any one of us, or all of us could be gasping for oxygen unto death at any moment. Mostly, however, we forget that even if we are unlikely victims of death from the virus, we are going to die anyway, sooner or later. But I'm jumping ahead.
We all know, theoretically, that we will die at some point in time. I say "theoretically" because we don't really believe it until at least the average milestone in life has been reached – around 42 years, unless, of course, serious illness or a life threatening accident has brought the milestone closer. (It was generally agreed that Derek Jeter was too old at 39 to keep playing shortstop for the New York Yankees, and he agreed.) If we wish to follow the seven-year-itch model, man reaches his physical prime between 21 and 28. Beyond that, if he is engaged in a strenuous physical activity requiring a high level of accuracy, he will notice a lessening of accuracy and an increase in the amount of energy required to achieve the same result as before. At 42 the downward slope of mortality becomes shockingly evident, which is why the necessity for eyeglasses is avoided by holding the page farther away until the truth can no longer be denied. The existential question: "Why am I here?" hits you like a sharp left to the jaw. You don't know the answer, so it's best to ignore it: Why worry about something you can do nothing about? But something has changed. Maybe it's time to change spouses, buy that motorcycle you've always wanted, grow a beard. Or, best of all, chuck everything over the edge and go to Costa Rica or India – if you haven't already done some of those things at a young age when they were applicable. Often, however, releasing these safety valves isn't practical because of family responsibilities – especially children – career ambition, or just plain fear, all leading to remorse and, in the worst of cases, despair. The greatest remorse, after all, is for the sins not committed... Continue

Muerte no te envanezcas (o) La vida después del Coronavirus Continuar en español

Don't forget to so we can advise you when the next issue is ready!
You can find us under the Southern Cross in the Traslasierra Valley, Province of Córdoba, Argentina. Visitors always welcome. Just follow the sign that reads: La Cruz del Sur.

Frank Thomas Smith, Editor
Current Events
A Vote for the Apocalypse - Fire and Fury Like the World Has Never Seen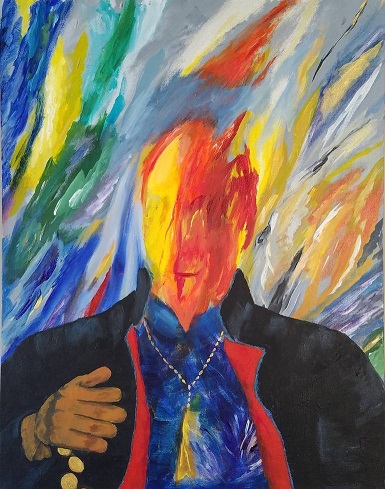 It was August 2017 and Donald Trump had not yet warmed up to Kim Jong-un, North Korea's portly dictator. In fact, in typical Trumpian fashion, he was pissed at the Korean leader and, no less typically, he lashed out verbally, threatening that country with a literal hell on Earth. As he put it, "They will be met with fire and fury like the world has never seen." And then, just to make his point more personally, he complained about Kim himself, "He has been very threatening beyond a normal state." Only a year and a half later, our asteroidal president would, of course, say of that same man, "We fell in love." Still, that threat by an American leader to -- it was obvious -- launch a nuclear strike for the first time since Hiroshima and Nagasaki were nearly obliterated in August 1945 was memorable. The phrase would, in fact, become the title of a 2018 bestselling book, Fire and Fury: Inside the Trump White House, by journalist Michael Wolff. Two years later, amid so many other threatening phrases from this president, "fire and fury" has, however, been left in history's dustbin, largely forgotten by the world... Continue



A Thousand Times Worse - Or How to Nuke History -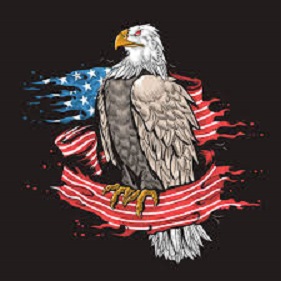 What pops into your head when you hear the number 1,000 in a political-military context? Having studied German military history, I immediately think of Adolf Hitler's confident boast that his Third Reich would last a thousand years. In reality, of course, a devastating world war brought that Reich down in a mere 12 years. Only recently, however, such boasts popped up again in the dark dreams of Donald Trump. If Iran dared to attack the United States, Trump tweeted and then repeated on Fox & Friends, the U.S. would strike back with "1,000 times greater force." Think about that for a moment. If such typical Trumpian red-meat rhetoric were to become reality, you would be talking about a monumental war crime in its disproportionality. If, say, the Iranian Revolutionary Guard shot a missile at an American base in the region and killed 10 U.S. military personnel, Trump is saying that, in response, he'd then seek to kill 10,000 Iranians -- an act that would recall Nazi reprisals in World War II when entire villages like Lidice were destroyed because one prominent Nazi official had been killed. Back then, Americans knew that such murderous behavior was evil. So why do so many of us no longer flinch at such madness? Continue.


Features
Abominations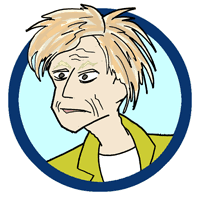 In her radio show, Dr Laura Schlesinger said that, as an observant Orthodox Jew, homosexuality is an abomination according to Leviticus 18:22, and cannot be condoned under any circumstance. The following response is an open letter to Dr. Laura, penned by a US resident, which was posted on the Internet. It's funny, as well as informative: Dear Dr. Laura:
Thank you for doing so much to educate people regarding God's Law. I have learned a great deal from your show, and try to share that knowledge with as many people as I can. When someone tries to defend the homosexual lifestyle, for example, I simply remind them that Leviticus 18:22 clearly states it to be an abomination ... End of debate. I do need some advice from you, however, regarding some other elements of God's Laws and how to follow them.
1. Leviticus 25:44 states that I may possess slaves, both male and female, provided they are purchased from neighboring nations. A friend of mine claims that this applies to Mexicans, but not Canadians. Can you clarify? Why can't I own Canadians?
2. I would like to sell my daughter into slavery, as sanctioned in Exodus 21:7. In this day and age, what do you think would be a fair price for her? Continue

Continuar en español

The Trump-Pill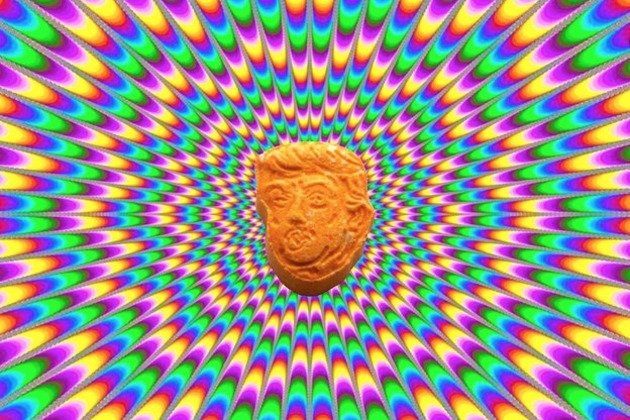 I almost forgot: I had a dream about Donald Trump when I woke up this morning. Or was it yesterday morning? It just so happens that I had a couple of bad falls in a parking lot a couple of weeks ago and cracked a rib and also hurt my jaw because I fell flat on my face, nose bleeding and black eye. The rib is OK now, but the jaw still hurts sometimes when I've been lying for hours on the left side, because then it combines with a headache and I have to get up and eat some painkillers.
Other people write about such stuff on Facebook constantly. I don't, but this involves a dream about Trump, so bear with me.
Continuar


El Cierre de Fronteras en Argentina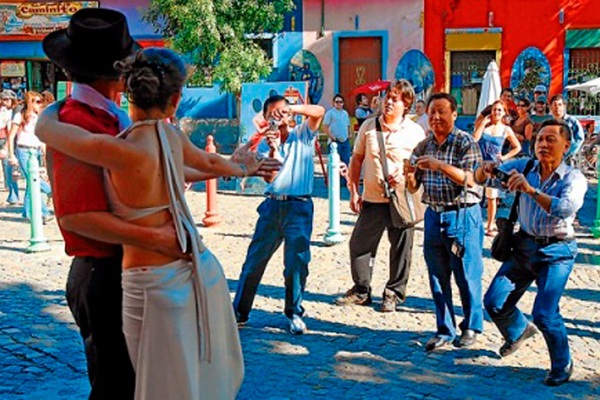 La situación es desoladora: desde hace más de 200 días, el sector turístico atraviesa la crisis más profunda de su historia, devastando empleos y economías en cada punto del país, sin planificación concreta de reactivación por parte del Estado. A la frustración de ver destinos cerrados, aviones en tierra, hoteles y restaurantes con actividad nula, se suma la impotencia de convivir con el cierre de fronteras, externas e internas (los límites provinciales y aun municipales se han convertido en eso) que atentan contra nuestra libertad personal y la supervivencia de esta industria vital. El turismo es una actividad irreemplazable en términos económicos. Más que nunca, es indispensable la generación de un protocolo de tránsito, contemplando y cumpliendo todas las medidas sanitarias necesarias, pero que nos permita reactivarlo. Para esto, debemos buscar un nuevo equilibrio entre el incremento de controles sanitarios que demandará la nueva realidad y la facilitación del tránsito turístico tanto interno como entre países vecinos. Los hechos demuestran que la respuesta no es el aislamiento y el miedo. Tras todos los sacrificios, hoy somos el octavo país del mundo con más contagios y seguimos resignando nuestras libertades para ver cómo se intenta contener lo incontenible, en lugar de aprender a convivir y construir una nueva realidad. El ecosistema turístico argentino genera 1,2 millones de puestos de trabajo y se pueden perder más de 800 mil. Son números catastróficos. En un contexto donde la economía se derrumba semana a semana, tenemos que generar paz social, y eso se logra con más empleo. Y el turismo es uno de sus motores principales en todo el territorio... Continue


Children's Corner
The Talking Trees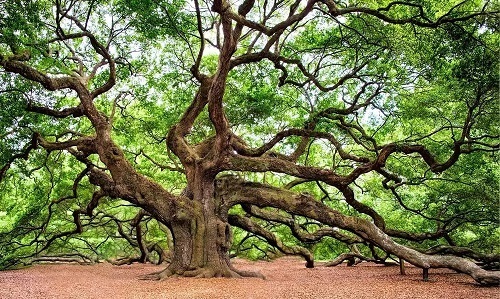 Nicolás lives in a small town in the north of the country. The house he lives in is on the outskirts of the town near a forest. When Nicolás looks out of his bedroom window he sees the forest. It has been there as long as he can remember. In fact, it is one of the first things he ever saw, after his mother of course. When he was a baby she used to hold him up so he could look out the window at the forest.
When Nicolás was old enough to walk he went with his mother into the forest along a footpath, but only as far as a Talking Tree. The tree didn't talk to him then, naturally, because he wouldn't have understood. It was the tallest and thickest tree around and Nicolás's mother told him it was an oak.
Alma lives in another small town in the north of country. The house she lives in is on the outskirts of the town near the same forest. When Alma looks out her bedroom window she sees the forest. It has been there as long as she can remember. In fact, it is one of the first things she ever saw, after her father of course. When she was a baby he used to hold her up so she could look out the window at the forest.
When Alma was old enough to walk she went with her father into the forest along a footpath, but only as far as a Talking Tree. The tree didn't talk to her then naturally, because she wouldn't have understood. It was the tallest and thickest tree around and Alma's father told her it was an oak... Continue

Continuar en español: Los árboles parlantes.
Book Review
The Coronavirus Pandemic - Anthroposophical Perspectives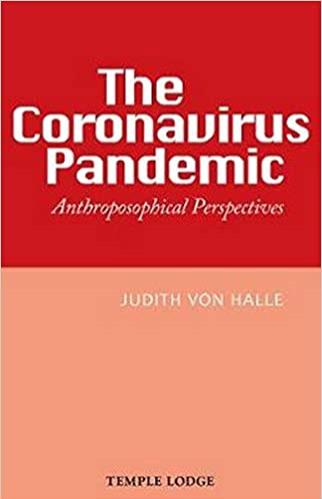 Judith von Halle has weighed in on one of the most pressing questions of our times, the COVID-19 Pandemic. She offers her analysis as an Anthroposophist, but states that her book is not based on strict spiritual-scientific research, but rather in response to informal questions asked by her Dornach group, the Free Association for Anthroposophy. This is an important distinction, as Ms von Halle is known as a seer and stigmatic. However, discussion of her psychic abilities are not a subject for this review, although readers familiar with her background will be aware of this context. Still, Judith's clairvoyant perception does inform her insight. She writes: "..the answers given do not constitute a final scientific treatise...Obviously a methodical spiritual-scientific investigation into the corona virus phenomenon cannot be accomplished in such a short time." Understanding the Coronavirus has generated a storm of speculation. A wide variety of theories about the cause, symptoms, treatment and ramifications of the disease have created something of an absurdist struggle to define just what the heck it is! It has become a competition enlisting all the powers of intellectual and emotional persuasion, with medical egos vying for superiority. Add to this the horrendous planning and (lack of) leadership, particularly in America, and pandemics of fear and social collapse are being spawned together with other disruptive global events. Conflicts of opinion and conspiracy theories have escalated to the point where causation and response are being defined by lies and censorship. Despite all these disruptions, few doctors or researchers have thought to seek understanding beyond the confines of their medical belief systems. In Judith von Halle's view, this failure to think outside the box has obscured what can be seen as a relatively simple concept, despite the complexity of material details and the dogmatic approach of medicine and science. "If we are to understand the pandemic we must seek deeper, spiritual causes. All physical events and manifestations... arrive from this spiritual world."  The soul, weakened by a belief system which excludes spiritual forces, is thus susceptible to the virus. Materialism has enabled forces, which von Halle identifies as specific "beings" to influence not only health, but human evolution itself. While science defines the 'outer' symptoms, the 'inner' effect is isolation. Spirit is driven out and pathogens can parasitically infect the body... Continue

Fiction
The Gospel According to Mark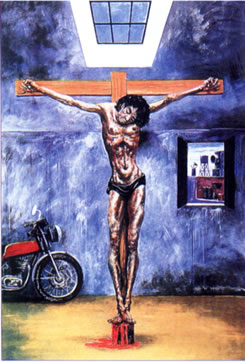 These events took place on the Los Álamos cattle ranch, somewhat south of the town of Junín, during the final days of March, 1928. The protagonist was a medical student, Baltasar Espinosa. We may describe him for now as no different than any of the many young men of Buenos Aires, with no particular traits worthy of note other than an almost unlimited kindness and an oratorical faculty that had earned him several prizes from the English school in Ramos Mejía. He did not like to argue; he preferred it when his interlocutor was right and not himself. Although the vagaries of chance in any game fascinated him, he played them poorly because it did not please him to win. His wide intelligence was undirected; at thirty-three years of age the completion of one last subject stood in the way of his graduation, despite its being his favorite. His father, like all gentlemen of his day, was a freethinker and had instructed him in the doctrines of Herbert Spencer. But his mother, before setting out on a trip to Montevideo, requested of him that every night he say the Lord's Prayer and make the sign of the cross. Over the years, not once had he broken this promise... Continue

El Evangelio según Marcos
Coyoacán - Place of Coyotes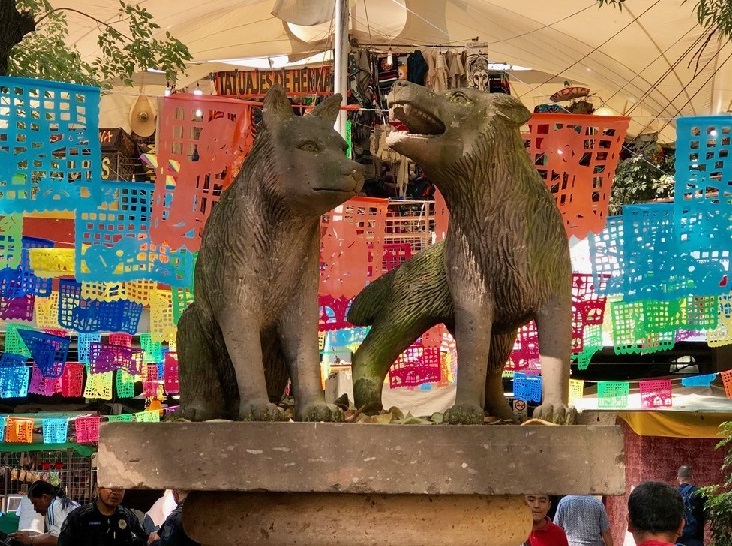 Ethan was sitting at the sidewalk café on the main plaza of Coyoacán mulling over the implications of his unspoken declaration of independence from his wife, Guadalupe. The other tables were still vacant. The daily tropical shower had come and gone. And the sun shining through a thin veil of mist had turned the trees in the park vis-à-vis to silver. Something about being alone in the café reminded him of his youth when he would stand on the city square at the top of the hill under the shadow of Sunset Mountain and the same feeling of lostness came over him. He let the remembrance carry him back in the hope of discovering his original self in his first home; instead, the conceptual return to that past soured and turned into sadness; there he was only a blurred ghost on the empty square under the green mountain. Ethan disliked parting with the past. Coyoacán. At over two thousand meters altitude the temperature was perfect. Then, as happened frequently, he had the sensation of being at the top of the world. He inhaled deeply. And though the air seemed the essence of purity, he knew the toxic air in this city dominated even the fleeting illusion of purity. As every day Ethan squinted in the direction of where Popocatepetl and Iztaccihuatl were supposed to be. He scanned the horizon in the vain hope that the curtain of invisible pollution had magically lifted and revealed the magnificence of the two volcanoes. But not even the vaguest outline of a mountain was visible... Continue
Anthroposophy
From Jesus to Christ - Lecture Two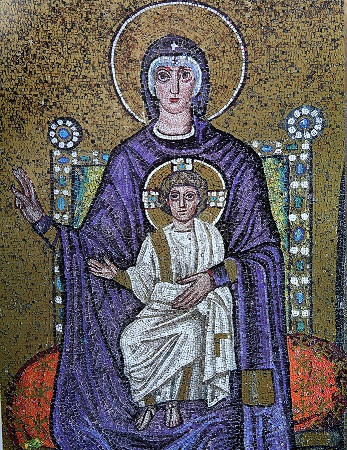 Yesterday I tried to give you a picture of a form of Initiation which ought not to exist, according to our valuation of human nature. This Initiation, as we have seen it in Jesuitism, leads to the acquisition of certain occult faculties, but if we bring a cleansed and purified occult vision to bear upon these faculties, they cannot be considered good. It will now be my task to show that the Rosicrucian way is characterised by all that high regard for human nature which we recognise as equally our own. But we must first be clear on certain points. From explanations given previously in various forms, we know that the Rosicrucian Initiation is essentially a development of the Christian Initiation, so that we can speak of it as a Christian-Rosicrucian Initiation. In earlier lecture-courses the purely Christian Initiation, with its seven degrees, and the Rosicrucian Initiation, also with seven degrees, have been compared. But now we must note that with regard to Initiation the principle of the progress of the human soul must be strictly maintained... Continue
The Gospel of Luke - Lecture 2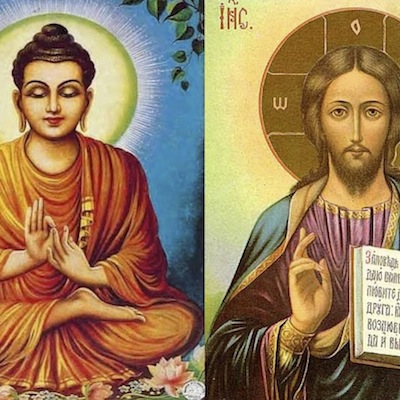 Throughout the Christian era the Gospel of St. John was the text that made the strongest impression upon those who were trying to deepen their understanding of the cosmic mysteries of Christianity. This was the Gospel used by all the Christian mystics who were striving to mould their lives in accordance with its presentation of the personality and nature of the Christ Jesus. In the course of the centuries a somewhat different attitude was adopted by Christian humanity to the Gospel of Luke — an attitude altogether in keeping with the indications given in the last lecture, from another point of view, regarding the contrast between these two Gospels. Whereas the Gospel of John was in a certain sense a text for mystics, the Gospel of Luke was always a devotional book for humble folk, for those whose simplicity and innocence of heart enabled them to rise into the sphere of truly Christian feeling. The Gospel of Luke has been a book of devotion throughout the centuries. For all those who were bowed down with sorrow or suffering it was a fount of consolation, speaking with such tenderness of the great Comforter, the great Benefactor of mankind, the Saviour of the heavy-laden and oppressed. It was a book to which especially those who longed to be filled with Christian love turned their hearts and minds, because the power of love is revealed more clearly in this Gospel than in any other Christian document... Continue


Sleeping Beauty and the Year 2020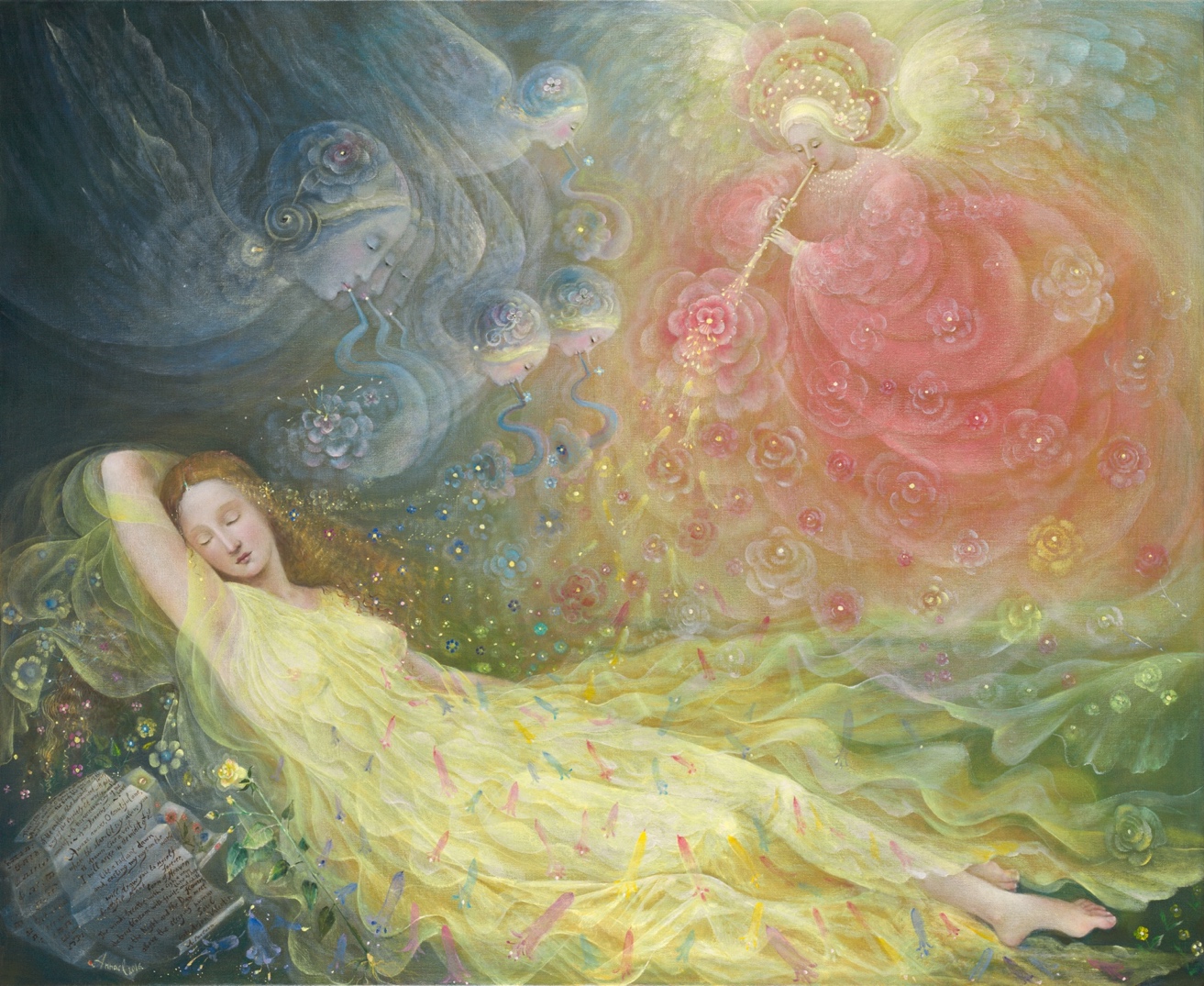 Who has not been taken aback by the unprecedented events of this year? Going forward, we are undoubtedly in a time of change, but what kind of change, and what may be learnt from times of change that have gone before? Much can be learnt when we more deeply question the events of one hundred years ago and see the movement of spiritual history in relation to 2020. Rudolf Steiner has drawn our attention to looking at history through the lens of 100 years. Each 100-year phase carries 3 x 33 1/3 years within it, to make a total of one hundred. Steiner showed how the rhythm of 33 1/3 years mirrors the life of Christ on earth, from birth to crucifixion and resurrection. It is therefore important to explore how we may reconnect with what was initiated 100 years ago, in its positive and negative aspects, to gain insight into mankind's struggle toward the Christ impulse. 100 years ago from the ominous outbreak of the Coronavirus Crisis in 2020, the official implementation of the Treaty of Versailles was signed on the 10 January, 1920... Continue.


Words and Music
Adios Nonino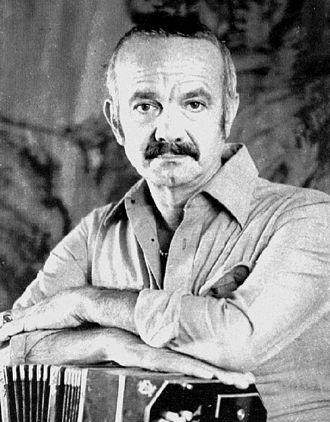 This is a song without words. Astor Piazzolla  (March 11, 1921 – July 4, 1992) was a great  Argentine tango  composer, bandoneon player, and arranger. His works revolutionized the traditional tango into a new style termed Nuevo tango, incorporating elements from jazz and classical music. A virtuoso bandoneonist, he regularly performed his own compositions with a variety of ensembles. Piazzolla was born in Mar del Plata, Argentina, in 1921, the only child of Italian immigrant parents, Vicente "Nonino" Piazzolla and Assunta Manetti. In 1925 Astor Piazzolla moved with his family to Greenwich Village in New York City, which in those days was a violent neighbourhood inhabited by a volatile mixture of gangsters and hard-working immigrants. His parents worked long hours and Piazzolla soon learned to take care of himself on the streets despite having a limp. At home he would listen to his father's records of the tango orchestras of Carlos Gardel and Julio de Caro, and was exposed to jazz and classical music, including Bach, from an early age. In 1936, he returned with his family to Mar del Plata, where he began to play in a variety of tango orchestras and around this time he discovered the music of Elvino Vardaro's sextet on the radio. Vardaro's novel interpretation of tango made a great impression on Piazzolla and years later he would become Piazzolla's violinist in his Orquesta de Cuerdas (String Orchestra) and his First Quintet. Adios Nonino is arguably his most beautiful creation.... Watch and listen to Adios Nonino

More of Piazzolla's biography

Poetry
Ultimate Questions . . .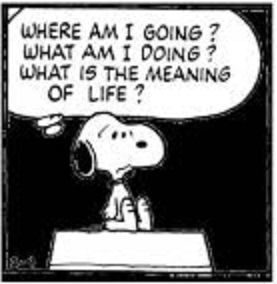 go nowhere
Like answers to questions unasked.
They lean on lamp-posts in whipping wind,
They shiver and raise their collars high,

Ah, but the humble query –
How to plane a knotty board,
Or the grade of oil in your crankshaft,
The tie to wear or not to wear,

Or the perfume to prize on that crucial date.
Those are really and readily asked
And never retire unanswered, not
Like quote What is Truth? Unquote... Continue